Thank you for visiting our Online Store.
Aromystique is a trading Brand of UK Essences Limited always delivering the quality you're used to, and service and support second to none, we hope you will recommend us! Call us on +44 73989 77750 today to place your order or email us.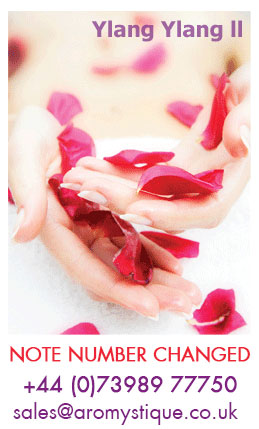 Aromystique & the UK Essences Limited's Parent Brands Oilvedic & Aromedic offers a range of products aimed at relaxation and well-being such as massage oils, carrier oils, scented oils, air purifiers, essential oil diffusers and other aromatherapy products, including 100% pure therapeutic grade essential oils. We are based in West Yorkshire but we serve the whole of the UK and select countries internationally.
Orders can be placed over the telephone, sent via email or purchased online directly. We stock over 80 essential oils as well as carrier oils, scented oil and aromatherapy oils as well as base/carrier oils and creams, containers and more…
We have a strong reputation based on the high quality of our aromatherapy and essential oil products. All of our ready blended massage oils, carrier oils, scented oil and aromatherapy oils have been carefully formulated to produce top quality products. If you need to ask a questions related to any of our services prior to purchase then please do not hesitate to contact us as we welcome any related queries.
As well as massage oils, carrier oils, scented oil and essential oil we also stock a number of base products ranging from moisture creams to reflexology lotion. Our main customer base consists of aromatherapists, beauty therapists, salons, colleges, hospices and health spas in the UK.
We would also welcome enquiries from our International visitors. Please contact us via Email or telephone on our order line 073989 77750 and we would be delighted to help.
LATEST & POPULAR PRODUCTS